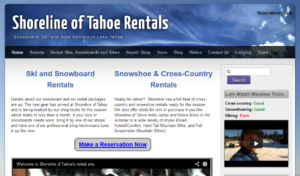 This WordPress widget plugin displays the status of three trails as Good, Fair or Poor along with a text description that is shown underneath the trails. This widget was custom designed for Tahoe Snowboards. It lets visitors know how the trails are in the area near the rental shop, before people go to the store.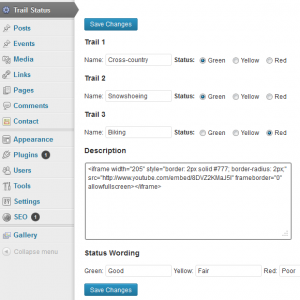 It has an options menu in the dashboard to allow quick access for updating the status of the trails as well as the description. The names of the trails and the wording for the status can also be set here. It integrates with the WordPress admin with it's button just below the one for the dashboard. This version of the plugin only has a widget, no shortcode. It can be placed in any widget area such as the footer and sidebar. This is the first version. A new version is planned that will entirely new and handle more trails.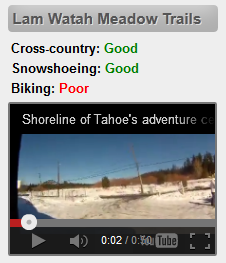 The trail status plugin has enough flexibility to allow a video to be embedded into the description area. Here it was done with a YouTube embed code that was adjusted so it would fit into the sidebar widget area. On this site it was use to describe how the trails where for different activities – biking, snowshoeing and cross-country skiing. The widget allows you to put your title into the widget header.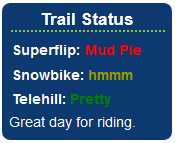 This closeup of the widget is a from a test site to show how it works with different themes. The description is just a simple one. For the trail condition, there are three different levels each with a color. This also shows that what you call the condition can be set to what you want to call it whether it be Good or Mud Pie.