On the Grid Web Design
Founded in 2014, On the Grid Web Design keeps you or your business on the grid, even when you're not. We offer many web design services such as simple site creation, blog site setup, eCommerce site setup, website repair and updates. We also offer programming services such as custom WordPress plugins, custom Magento and WordPress themes, database setup and custom backends for your site.
Chris Hood – Software Engineer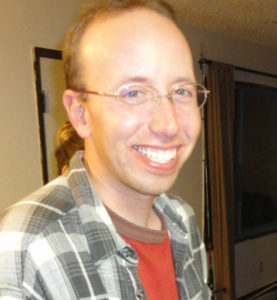 Chris is a software engineer and web developer who can build both simple and advanced websites. He uses the latest technologies to design and update websites and make them responsive and mobile friendly. He has been programming for longer than he can remember. Always wanting to learn new stuff, he is currently working on learning to program Android apps.
If you have a website that is not acting right, send me an email. I can fix it.
Languages
HTML 5
CSS
Javascript
PHP
MySQL
XML
Java
C++
Libraries…
Code Igniter
jQuery
Ajax
VTK
Content Management Systems
WordPress
Joomla
Drupal
Magento eCommerce