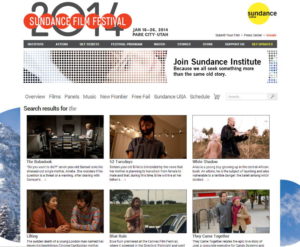 While at the Sundance Institute, Chris worked on many projects including the Film Guide for the 2014 Sundance Film Festival which was written in PHP. Some of the work he did included:
Updated import from a Filemaker database into the MySQL database the site used.
Added sections to the the site.
Made sure content was released on the schedule.
Updated integration with ticketing program to determine if a showing was sold out.
Improved the search.
Search would go directly to the page if only one result found.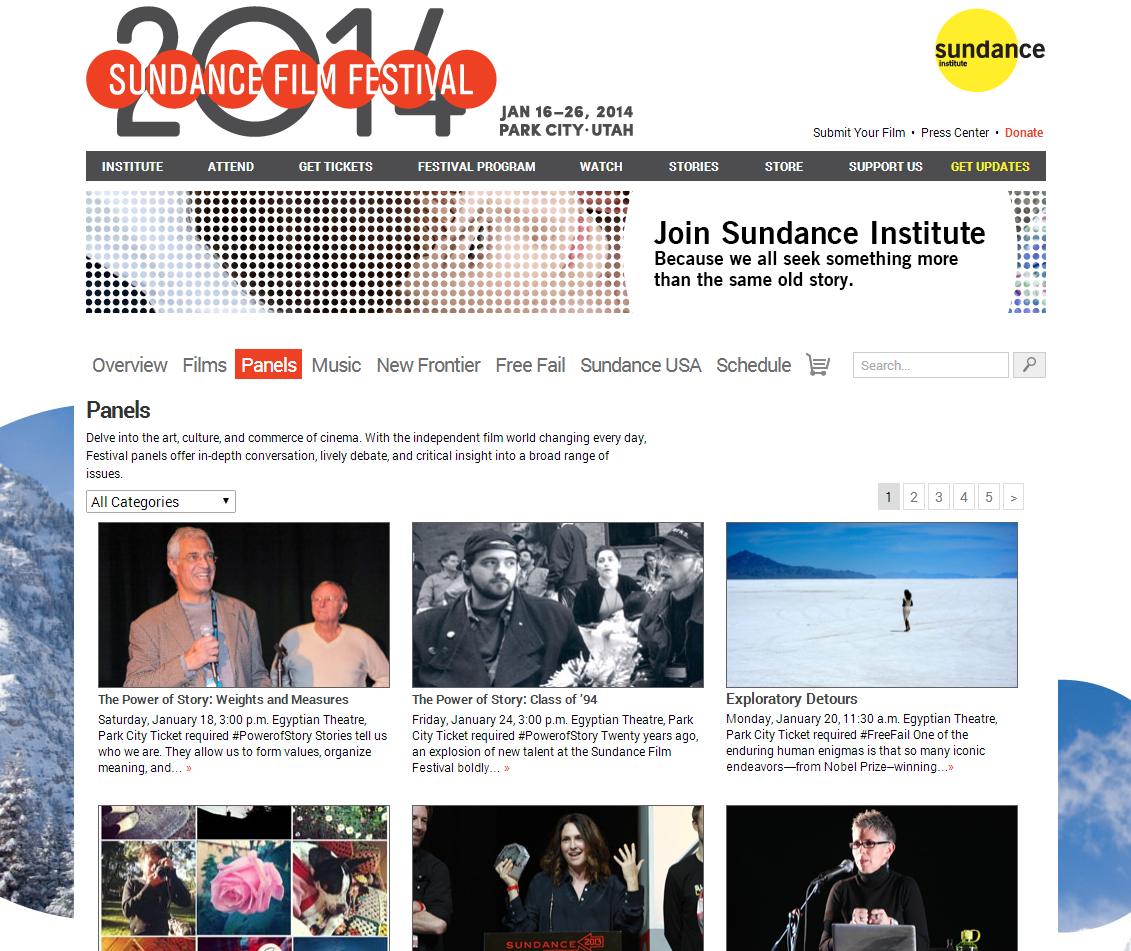 Page Generated from Database that Was Imported from Filemaker