Website Repair & Maintenance
We Fix Ugly Websites!
Do you have a website that does not look right or have the wrong info? Do you have a SquareSpace or Wix site that you want turned into a real website? We have seen some pretty bad sites. We can get your site cleaned up both the look and the HTML and Javascript code used to create the site.
WordPress
We specialize in WordPress sites. Besides site setup, we build custom themes and custom plugins. Can't find a plugin or theme that does what you want. We can build it for you.
Small Business Websites
We can build a website for your small business that is easy for you to update. Our small business websites are usually built on the WordPress platform and are customized for your business. We can even setup the website hosting and domain registration for you.
eCommerce
We work on Magento 1 & 2, WordPress/Woocomerce, Shopify and custom eCommerce sites. Have something else? Ask us; we probably can work on it. We build and debug eCommerce websites. Also we can build themes, plugins and extensions for them.
Software Development
Need a cross-platform application? A website providing an interface to your database? Scientific programming? Let talk! We love working on those projects.
Databases
Data is big today. We work on websites that use small or large databases. From creating to restructuring databases, we can take care of your data. We believe in streamlined databases and code to keep your website running fast. While we primarily work with MySQL, we do have experience with PostgreSQL, MS SQL and Filemaker databases.
We also can build an interface to your database to suit your needs. It can have multiple users with multiple access levels. Let us know what you need and we'll see what we can build for you.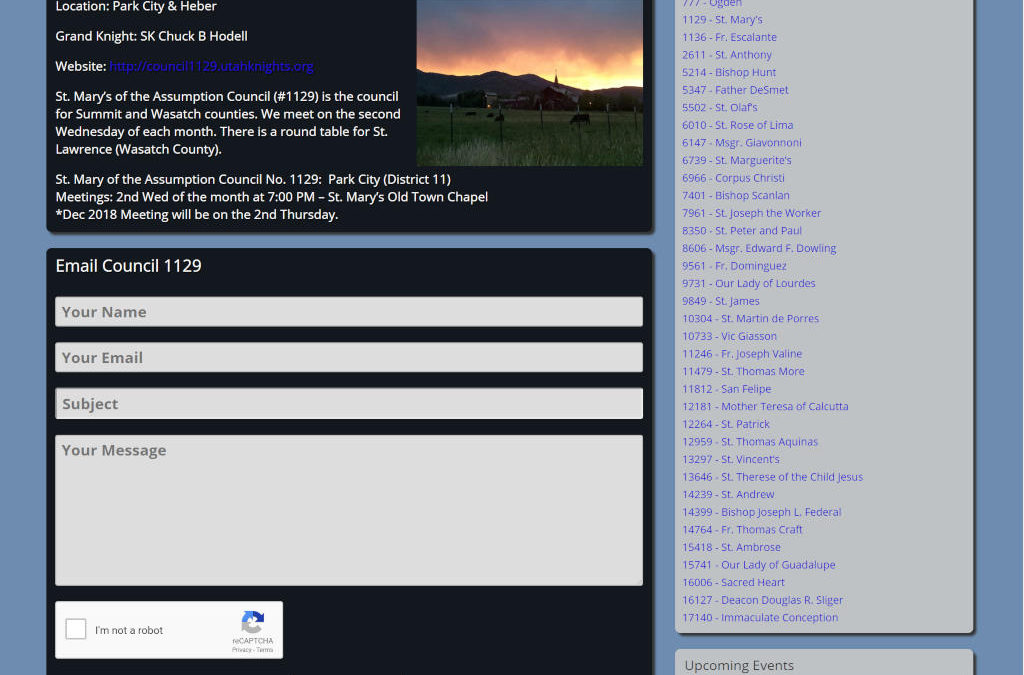 We added a second plugin to the WordPress directory. The plugin has directory, star council requirements tracker and recruiting scoreboard. It's been on the Utah Knights of Columbus website for a while. Now it has been converted to work on any WordPress theme, so it...
read more