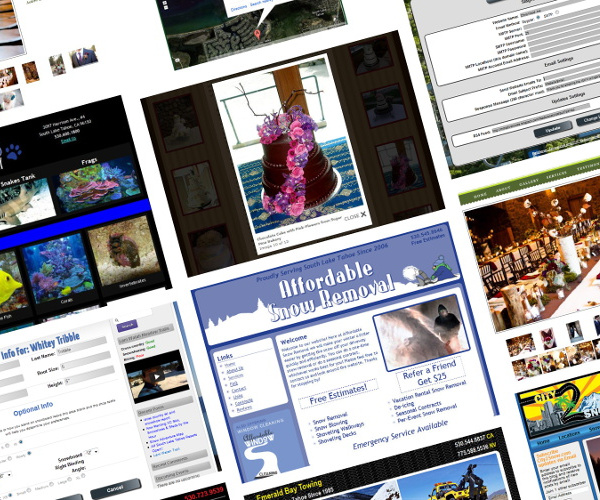 At On the Grid Web Design we specialize in streamlined websites and software. We work with existing websites and software along with creating new ones. We are 100% US based.
WordPress
We specialize in WordPress sites. We have experience with page builders including Divi, Beaver Builder and WP Bakery. We also know the basic plugins that most sites need. Besides site setup, we build custom themes and plugins.
Website Repair & Maintenance
We Fix Ugly Websites!
Do you have a website that does not look right or have the wrong info? Do you have a SquareSpace or Wix site that you want turned into a real website? We have seen some pretty bad sites. We can get your site cleaned up both the look and the HTML and Javascript code used to create the site.
Website Recovery
If you website was hacked, we can clean it up or rebuild it. Having backup copies makes it easy, but we can still get the site fixed without them. We even also have recovered websites that have been deleted.
Databases
We work on websites that use small or large databases. From creating to restructuring databases, we can take care of your data. We believe in streamlined databases and code to keep your website running fast. We also can build an interface to your database to suit your needs. It can have multiple users with multiple access levels. Let us know what you need and we'll see what we can build for you.
Mobile Apps
We develop both Android and iOS apps. We can build both the app and an admin interface to support it. Currently we are using the Flutter framework to be able to minimize development time on multiple platform apps.
Software Development
We are also a software development company that builds mobile apps (Android and iOS) and Java programs. Our software programmers have experience in Java, JavaScript, PHP, SQL, C/C++ and Dart.
eCommerce
We work on WordPress/Woocomerce, Magento and custom eCommerce sites. Have something else? Ask us; we probably can work on it. We build and debug eCommerce websites. Also we can build themes, plugins and extensions for them.
Small Business Websites
We can build a website for your small business that is easy for you to update. Our small business websites are usually built on the WordPress platform and are customized for your business. We can even setup the website hosting and domain registration for you.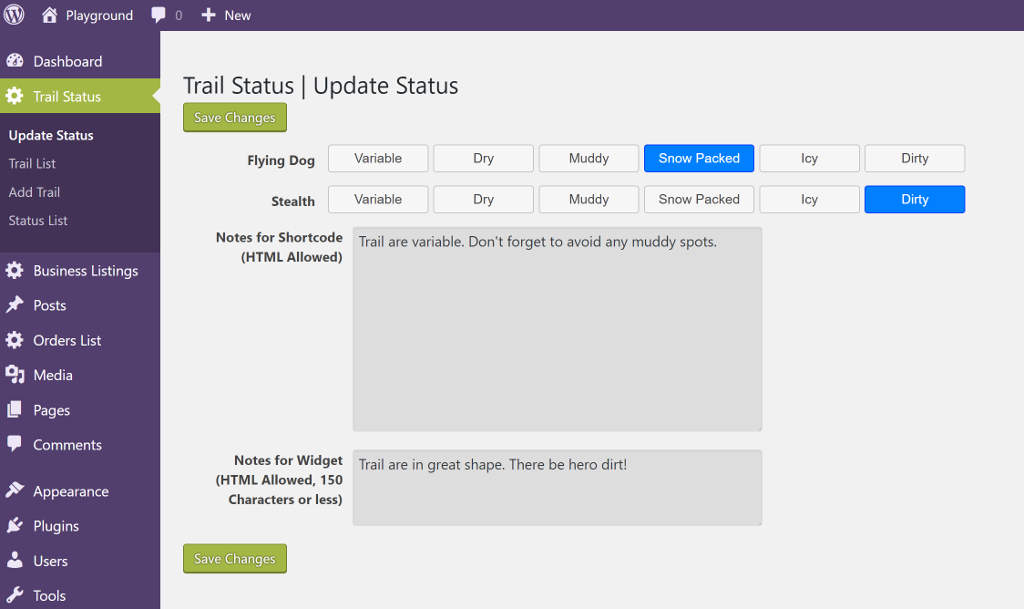 The Trail Status WordPress plugin was just submitted to WordPress.org to be added to their plugin directory. If all goes well, it will be up within a...
read more